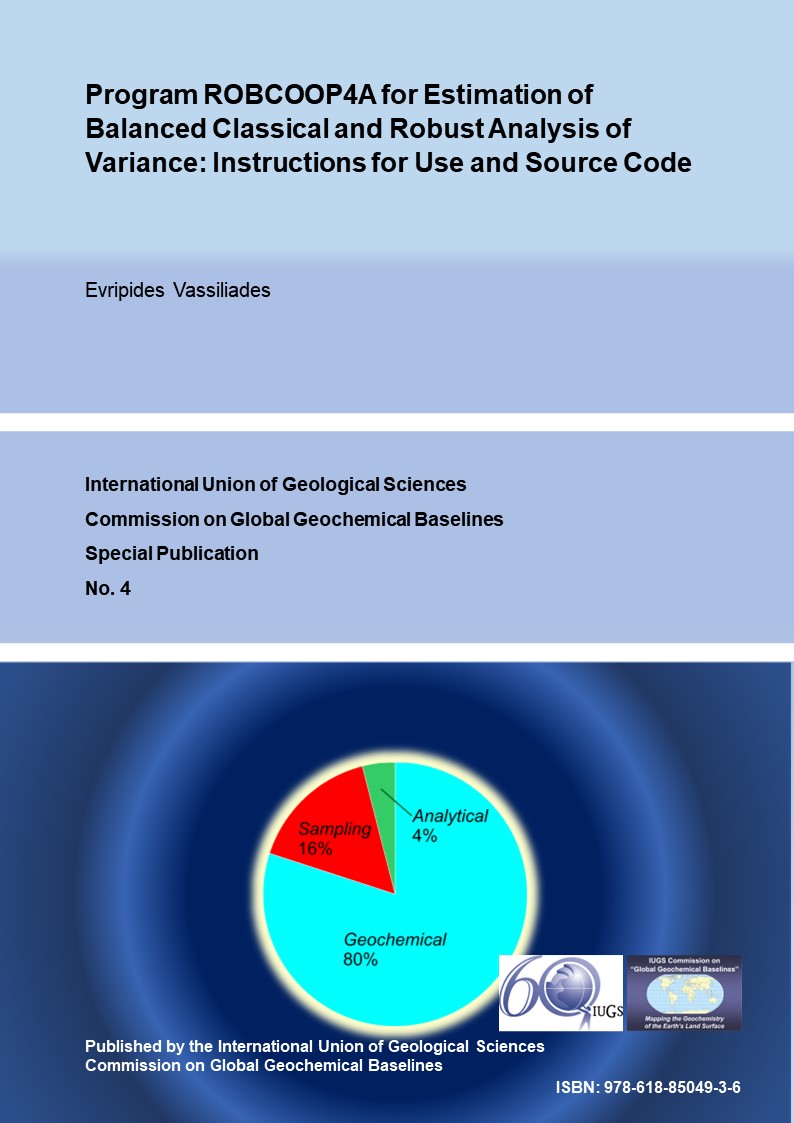 The program ROBCOOP4A is a compiled FORTRAN program, which can be run on 32- and 64-bit Microsoft™ Windows computers, without a compiler. It is available in two languages, English and Hellenic. As the source code is provided it can be translated to any other language. The program estimates the balanced classical and robust analysis of variance parameters (i.e., sampling, analytical, geochemical), measurement uncertainty and the expanded uncertainty factor. It can process up to 500 variables determined on 2000 samples by 4 analyses (2 for the routine and 2 for the field duplicate samples).
Vassiliades, E., 2022. Program ROBCOOP4A for Estimation of Balanced Classical and Robust Analysis of Variance: Instructions for Use and Source Code. IUGS Commission on Global Geochemical Baselines, Athens, Hellenic Republic, Special Publication, 4, vi, 42 pp., 12 Figures, 4 Tables, 2 Appendices, Supplementary material, ISBN: 978-618-85049-3-6;
https://doi.org/10.5281/zenodo.7307388.
The ROBCOOP4A program and the test data are made available from the Software programs/ROBCOOP4A webpage.